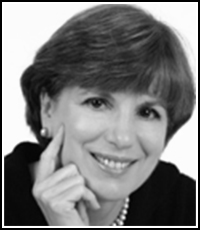 Jane Patterson, MSW, LCSW
Are you looking to solve a personal or relationship problem, to manage depression or anxiety, or to heal the hurt of a loss? My practical and positive approach has helped many people like you.
I have 30 years of social work experience and a calm, gentle personality that will put you at ease. My training includes marital therapy from both John Gottman and Harville Hendrix's Imago Relationship Therapy and cognitive-behavioral training from David Burns. I have a compassionate, caring style that begins with listening carefully to the issues and deciding together with you on goals for therapy. I draw upon a range of approaches, including cognitive-behavioral, psychodynamic and psycho-educational and can incorporate relaxation and meditation techniques into the therapy. You will feel comfortable coming into the beautiful Victorian house in the quaint Dilworth community where I practice. It is close to downtown Charlotte and to I-77 and I-85. Our friendly office manager Christine schedules appointments, files insurance, and assists with other business issues. You can email her at christine@dilworthpsychotherapy.com
I received my Master's Degree in Social Work from the University of North Carolina at Chapel Hill and have been a licensed clinical social worker since 1990. In addition to my work as a private practice mental health practitioner, I have worked as a social worker in a variety of settings, including a college counseling center, a rehabilitation hospital, and a child welfare agency. I am a member of the National Association of Social Workers and have served on its North Carolina inquiry committee (reviewing ethics complaints) from 1989 to 2013. Also I have been active in the local Mental Health Association and a member of the Association for Imago Therapy. I enjoy working with adolescents and adults in individual therapy and also seeing couples to work on relationship issues. I teach a meditation class in the community and volunteered for many years with the disaster relief team of the American Red Cross.
Please call me at 704-334-4300 or email me at jpatterson@dilworthpsychotherapy.com to discuss your situation. I look forward to discovering with you ways to manage the stresses or issues with which you are struggling.